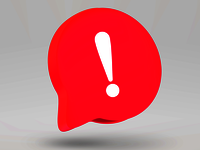 WEEE and ElektroG: Marketplaces check registration as of 1 July
Complete WEEE Germany registration quickly now
From 01.07.2023, marketplaces must check your WEEE registration with the EAR foundation - If your electrical equipment is not properly registered, marketplaces may not allow you to offer it.
trade-e-bility News / 04/27/2023
Besides labelling via writing and symbols, haptic representation would be a second sensory channel. An extended packaging Triman for all in Braille looms here.
take-e-way News / 04/27/2023
The party filing the admonition bases its claims on competition law and demands, in addition to the submission of a cease-and-desist declaration with a penalty clause, the…
take-e-way News / 04/27/2023
Assemblers, companies that only assemble the electrical and electronic equipment (i.e. computers) with different components, can be producers according to ElektroG. A promotional…
trade-e-bility News / 04/12/2023
Free riders benefit from low costs because they sell unregistered goods and ignore product compliance? Not for very much longer. As early as June, Amazon will deactivate anyone who…